Property in Malta
Benefits of Coworking Office Spaces
25.04.22 | Michael Paris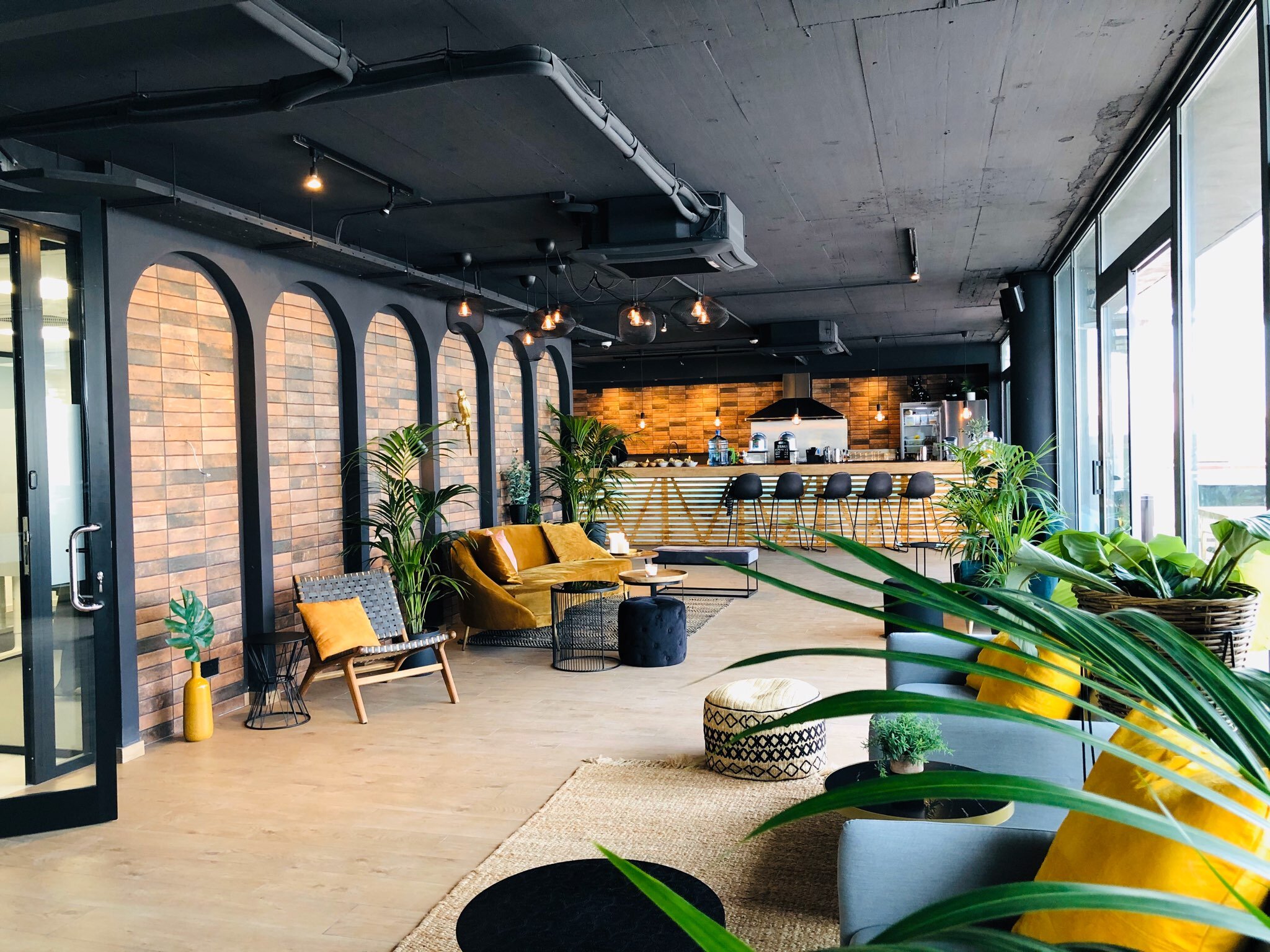 The growing trend of coworking in which individuals can rent desk spaces or private offices for working purposes while enjoying many benefits available at the workspace is indicative of the fact that the nature of work culture is evolving. Remote work and flexible working are becoming more common as technology advances and the corporate world modernizes, coming out of the Covid-19 pandemic. They have revolutionized the way we look at the workspace, saying yes to flexibility and collaborative ambiance. Individuals or small companies will have the opportunity to network with creative and intelligent professionals from many different industries. They are perfect for small businesses, freelancers, remote workers, and startup teams looking to accomplish their work and network with corporations beneficial to them. Employers and employees can build meaningful relationships with companies to lead to potential joint projects or receive helpful business practices. The coworking space offers them a professional and flexible work environment tailored to their schedule. Everyone benefits from a coworking space.
Coworking spaces are defined as an arrangement in which workers of different companies have a shared office space. There are over 17,000 coworking spaces globally, and it is projected to rise six percent annually in America until the end of 2022 and by 13 percent around the rest of the world. Continue reading to learn the benefits of coworking spaces that may make it the ideal working environment for you and your business.
1.Networking, Collaboration & the Opportunity to Learn New Skills
2.Flexible Working Schedule
3.Flexible Work Station Opportunities
4.Cost-Effective, All-Inclusive Solution
5.Increase in Productivity Levels
1. Networking, Collaboration & the Opportunity to Learn New Skills
When operating from a Coworking space, one will find themselves surrounded by other individuals from the same or different industries. Operating locally or even abroad. These might even be new people everyday. This gives the individual, start-up or even small business the possibility to meet new and exciting people very frequently from the comfort of your own office without having to go to any conferences or meet-ups. This increases the possibility of learning new skills or forming new affiliate collaborations.

Coworking spaces also hold networking events to help corporations find new business partnerships or clients, brainstorming sessions with other like-minded companies, and educational workshops and will also help exercise your networking know-how.
2. Flexible Working Schedule
Coworking spaces generally have 24-hour access, 7-days a week as they have key-card access. This means that one can design their own working hours. Should you have meetings with companies in different time zones, the office facilities will be available to you and your business.
They also offer the opportunity to rent the space on a monthly basis, however, the longer period you rent for, the lower the price would tend to be. This gives businesses the ideal solution should they need a few months till their new office space is ready, or the ideal solution for a start-up company that needs an office or address without the need to commit to a long-term lease.
3. Flexible Work Station Opportunities
In terms of design, coworking spaces are much more than your standard office: There are no cubicles here. Between expansive lounges, convenient hot desks, glass-walled private offices, conference rooms, there's plenty of space for collaboration when teams get together. Privacy and heads-down productivity is possible, too, with bookable meeting rooms and sleek private offices. This also helps saves on costs as you do not need to rent out a meeting or board room for the whole term, rather on an hourly basis. It also gives businesses or freelancers the opportunity to choose between different desks or closed offices.
4. Cost-Effective, All-Inclusive Solution
When renting a space at a Coworking office, the monthly due is not only contributing to rent, like in traditional offices, but you also have bills like Wifi & Utilities included, water & coffee, furniture, maintenance for common parts and common services, printing services, front desk services and so on It's important to consider what features you need before choosing the right space for your business. Cost-efficiency could be a crucial benefit to small businesses locked into leases that are too expensive.
5. Increase in Productivity Levels
Typically, coworking spaces blend a range of work environments to cater to different work styles. Offering greater variety than a traditional office, yet greater structure compared with working from home, coworking spaces are optimized for productivity. Progress comes easy in intentionally designed spaces, while intangibles like background music, natural light, and moderated air temperatures keep you energized and refreshed.
No matter your professional needs, flexibility is at the heart of coworking, and you can make the experience fit your team, company, clients, or creative pursuits. Whether you're an entrepreneur looking for investors, a creative looking for collaborators, or an established team looking for new clients, coworking spaces can be incubators for fresh opportunities. These vibrant shared offices help you increase productivity and foster fresh connections. Plus, they give you the flexibility to work when you want, where you want, and scale operations as you see fit.

Look through some of the many Coworking spaces we have available right now at qlc.com.mt or get in touch on +356 7937 1629 or by email on [email protected].