Property in Malta
Costs when renting a Commercial Property in Malta
29.09.22 | Michael Paris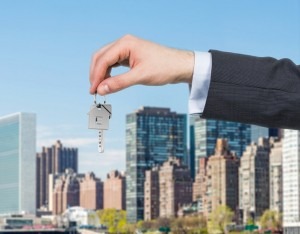 Are you looking to rent out a commercial property in Malta but are not sure how much the investment might cost you? Whether you are looking for a shop for rent or maybe even looking to rent out a catering establishment in Malta or your company is looking to save money on your office rent or rent out a warehouse you will always have certain costs related to this new move. More often than not, people looking to rent commercial property in Malta tend to overlook some of these costs which come as a surprise when the business owners come to sign the rental contract. Below is a quick lowdown of the most common costs one might encounter when renting a commercial property in Malta.
Deposit

Rent in advance

Agency Fees

Architect Fees

Legal Fees

Finishing Cost & Alterations

Marketing & Signage
Deposit
When renting a commercial property in Malta, a tenant will always have to put down a deposit to take the property off the market. This deposit money will be kept at the owner and will be used to make good for any damages or pending bills on the property once the tenant vacates the property. The amount for the deposit is usually paid prior to the signing of the contract or on the signing of the contract and can amount to between one month to six months worth of rent, depending on the size of the commercial property and the state of finish.
Rent in Advance
Like with every lease in Malta, rent is payable in advance. This means that a tenant will pay the rent at the beginning of the time period for at least one month going forward. In Malta, generally, commercial rents are paid three to six months in advance, however, there are some exceptions when the owner would also accept the rent two months in advance or even monthly payments. This type of payment schedule is generally for smaller, lower-value leases.
Agency Fees
The agency fee for renting commercial properties in Malta is a flat rate with all Real Estate companies on the Island. The Agency Fee is payable on signing of the contract, or, if the contract is pending permits, once the permits are issued or the tenant moves in, whichever comes first. The agency fee is calculated on the average year in the Di Fermo period of the contract and charged at 10% of said year. For example, if the contract has a three-year Di Fermo split up as follows:
Year 1: 15,000
Year 2: 16,000
Year 3: 17,000
The average year would be Year 2, 16,000. Therefore, the Agency Fee would be 10% of 16,000, so, €1,600, plus VAT. This is a one time, non-refundable fee.
Architect Fees
When looking for a commercial property in Malta. It is always advisable to have your architect involved in the process. Although not always necessary, the consequences of not engaging an architect to check certain things like the structure and measurements of the building. Architects are also a must when applying to change the property's commercial permit as all applications must be submitted through an architect. Architects' fees depend on the individual or firm they represent and are charged through an invoice. They will generally be paid once their job is done which would usually be after the contract has been signed.
Legal Fees
Notaries or lawyers sometimes do get involved when a person or company is looking to rent commercial properties in Malta. These individuals would generally get involved if the companies represented by either the owner or potential tenant are large in stature or if the lease agreement represents a large very large sum of money. Like architect fees, these vary depending on the company or individual and the hours done. It is always advisable that if one party brings in a legal consult, the other party should do also.
Finishing Costs & Alterations
With all commercial properties in Malta, tenants would generally have some costs to do with finishings and alterations. This depends highly on the state of finish you will acquire the building and what the owner agrees to take on himself. Most clients would want to put their own stamp on the property so prices would vary depending on the amount of work that needs to be done. Most times, individuals will take a deposit for the works and the total amount will be paid once they are completed.
Marketing & Signage
Seeing as the local market is extremely competitive in all markets, these costs are a must. Marketing and signage should be done for all businesses to help them stand out amongst the crowd and to help their customers grow familiar with the brand. These can be taken on by companies or freelancers and each one will have its own rates.
Conclusion

As we all know, setting up your own business is not a cheap affair. The costs related to this investment are generally quite large with the hopes of an even larger payoff. As people say there's no reward without any risk. It is also important to bare in mind that a big chunk of these fees have to be paid on signing of the contract, ie, rent in advance, deposit and agency fees at the minimum that is why we always advise clients going down this road to have the equivalent of at least one year's rent to finance the set up of your new business. Should you need any more information or would like to find the new commercial property for your business, get in touch on +356 7937 1629 , or find us on Facebook or directly through our site.