Property in Malta
What Tenants Look For When Renting Office Space in Malta
20.05.22 | Michael Paris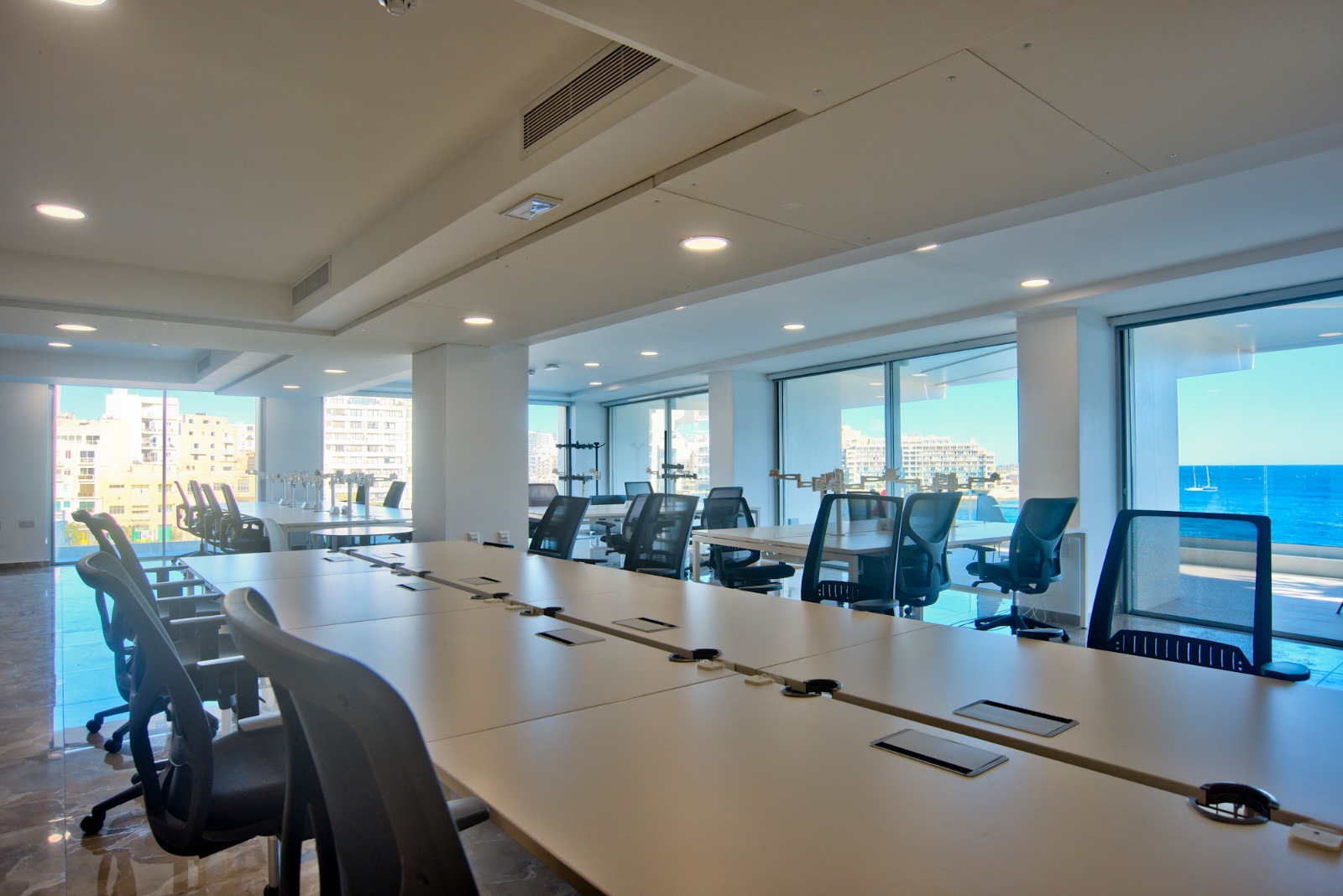 Do you currently own an office space in Malta but are struggling to rent it out in the current market? Are you considering buying an office or site to put back on the market for rental investment purposes in Malta? At QLC, we have hundreds of office clients looking for properties through us every year. Below is a concise list of what our clients are generally looking for when they are looking for office space in Malta in order of importance, taken as an average of all our clients, as it is important to remember that every client will have their own specific needs.
1. Location
2. Price
3. Layout
4. Features
5. Extras
Location
We often hear the phrase "Location, Location, Location" when it comes to real estate and this is just as important when it comes to commercial properties, in this case, offices. The four most sought-after locations for office space are without a doubt the East area of Malta, Central Malta, and Valletta & Freeport Area.

The East of Malta includes localities from St. Julians/Paceville area all the way to Msida. More than half of our clients from many different industries are looking for office space in these areas. Most gaming companies are situated in these areas along with many financial institutions that prefer to be situated in the East area of Malta as many of the members of staff live around those localities.

The second most sought-after areas would be central localities, such as Mriehel, Qormi, Mosta, Naxxar, San Gwann, and so on. These localities are well connected and represent a substantial reduction in the cost of office space in Malta. These areas have become more in demand since the Mriehel project for the Central Business District has given a push to the area, with some of the best new office blocks being built popping up in the locality.

We also have quite some demand for office space in Valletta and around the Malta Freeport. That being said, the demand for office space in Valletta and around the Freeport is very industry specific. Legal firms, Accounting firms, and Shipping companies are generally looking for properties in this area.
Price
The next most important factor is price. At the end of the day, our clients are running a business and they will only move to new office space if it makes sense financially. Everyone loves a bargain, so if you want to rent your property quickly, make sure it's priced according to the going rate in the area and to offices that are similar to it. There are a lot of options for our clients to choose from and we almost never manage to rent out properties that are overpriced. Bargain properties can be rented within a few days of being on the market.
Layout
The layout of the office is also very important to clients. One of the biggest no-no's is have a long and dark office layout. Clients prefer offices that are open plan. This gives them the most flexibility to segregate the office to fit their operations. The open plan also gives them the opportunity to make the most out of the square meters in the property.
Another sought-after factor is a decent-sized board/meeting room. These are even more important when renting an open plan office space as it would tend to get a little bit noisier. These rooms can be private for senior members of staff or meeting rooms that can be used for more privacy.
Ample amount of bathrooms for the space is also something that our clients look out for. It is actually a very common reason that pushes companies to move from what would be their current office space because of the issues caused when too many people are sharing too few bathrooms.
A kitchenette and or break area is also something that adds value to an office space. This is a space where employees can go to take a break from the usual hustle and bustle without having to go too far.
Features
There are some basic features that should an office not have, it will be an automatic write-off for our clients. The biggest deal-breaker is when office blocks don't have a big enough or no lift at all.
Another deal-breaker is if there is little service in the office block. Although not as common anymore, we still find offices where connectivity is a problem. Nowadays there are routers that can be bought to increase connectivity which is a worthwhile investment. Easy connectivity throughout the office is a must. There are many solutions such as wall and floor trunking that are available to purchase.
Natural light is generally high up on the list of requirements for our clients. Let's face it, no one wants to spend most of their week working from a dark and gloomy dungeon. The more windows you have throughout your property, the easier it will be to rent out.
One of the biggest problems that we have in Malta, that probably everyone who has visited Malta is aware of, is the issue we have with parking. Although it is not a deal-breaker as there is this problem everywhere, if your office does have parking, it will increase the value and demand immensely.
Extras
There are a couple of things that will sway a client's decision if they are between a few options. Nowadays it is becoming more and more common for clients to ask about the energy efficiency of the block. This is due to the awareness that businesses have regarding the effect they have on the environment and obviously what they can save on utility bills.

Another extreme plus but not a necessity is outdoor space. The demand for some outdoor space has been increasing, especially coming out of the pandemic. A location where people can go to smoke always makes the smokers happy.

Do you have an office to rent out? Get in touch with us on +356 7937 1629 and we can help advise you on how best to get your commercial property in Malta rented out as quickly as possible.