Property in Malta
Malta To Offer Nomad Residence Permit
19.11.21 | Michael Paris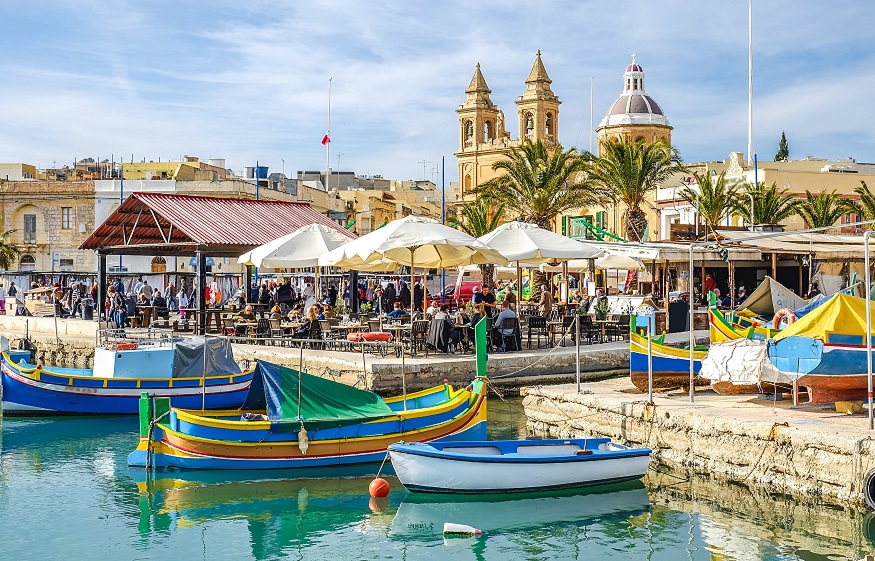 In June 2021, Malta launched their very own Nomad Residence Permit, which enables ex-pats to keep their current employment in another country and live in Malta for up to a year (with the opportunity for renewal). This visa is specifically designed for non-EU digital nomads who would normally require a visa to travel and work in Malta as there is no need for this visa due to the freedom to travel between European states.

Malta already hosts and welcomes digital nomads from EU nations. This community of entrepreneurial expats make the most of Malta's island vibes, a nomad lifestyle, business networking opportunities, and cultural experiences.

You're eligible to get a nomad residence permit in Malta if you,
Are third-country national
Have a monthly income of €2,700 (gross of tax)
Have a work contract for an employer that is registered in another country other than Malta, or
Are a partner/shareholder in a company that is registered in a foreign country, or
Offer freelance services to clients, whose permanent establishments are in a foreign country, and with whom you have contracts
Have a valid travel document
Have health insurance to cover risks in Malta
Are able to present a rental or purchase agreement
Also note that being the main applicant, you'll also have to pass a background check. The application fee is €300. If you intend to add dependent family members, you can do so by paying an extra of €300 for each member. The first step is to submit your application to Residency Malta Agency along with all documentation mentioned above and specify if you're planning to stay in the country either between 91-180 days, or 181-365 days.
If you intend to stay in Malta for up to 180 days, you'll be issued a National Visa. If your intention is to stay on the Island for up to a year or more, you'll be provided with a Residence Permit.
Application Process for Malta Digital Nomad Visa
Malta Nomad Residence Permit application process is a quick and straightforward one. In general, it takes 30 days for the permits to be approved.
Forms
Fill in the N1 Application Form (typewritten) and sign
Fill in the N4 General Data Protection Form and sign
Intent Letter
Write your letter of intent. Explain your motivations for moving to Malta and applying for the Nomad Residence permit
Paperwork
Copies of your passport's each page (including blank pages)
If you're employed by a company: Your employment contract and tax documentation that show your obligation to the company and prove that your duties can be performed remotely
If you have your own company: Certificate of incorporation, memorandum, and articles of association; share register; register of directors.
Your Europass CV
Statement from your bank, showing your source of income in the past three months
Lease or Purchase Agreement in Malta. If you're not residing in Malta yet, this can be done after your application has been approved
Local/international health insurance policy. If you're not residing in Malta yet, this can be done after your application has been approved, too
Sign a health declaration stating that you'll pay for the expenses which aren't covered by the health insurance policy
Marriage certificate if you're adding your spouse. Make sure that it's apostilled (Malta recognises same-sex marriages)
If you're adding family members, add their birth certificates. Apostille and legalization are necessary
If you're adding a dependent over 18 years of age, add an affidavit of dependency
Award of custody/guardianship (if applicable)
Once your application has been approved, you're going to get an approval email from the Agency. After this stage, you're ready to go!
Taxes
As a nomad residence permit holder, you'll not be subject to personal income tax as you're already being taxed in your origin country. However, you'll be subject to consumption tax as all Malta residents are.
What is life in Malta like?
Digital nomads in Malta can expect to enjoy a fantastic lifestyle with about 300 days of sunshine a year and an average sea temperature of 22 degrees. Malta boasts a wide variety of restaurants, cafes, and bars. Not to mention, there is also a thriving EXPAT community that already exists in Malta with a vast array of start-ups and international companies operating successfully especially from the key locations like Sliema, St Julians, and Valletta.
If this opportunity appeals to you then don't hesitate to contact us as we have a highly regarded team of property agents to help you find that perfect place to RENT or BUY in Malta covering all locations and budget requirements.

Coworking Spaces
Coworking spaces serve a diverse group of digital nomads and small companies of the like. These spaces are one stop shops. They provide more than a desk and office features like a printer and shared kitchenette. Expect to have included; networking events, social events, and business advice. If you're searching for a location with 24/7 access to work settings, an office close to public transit, or a tech hotspot, Malta has it all.

Get in touch with us on +356 7937 1629 or via email on [email protected] for more information on all the Co-working spaces available in Malta. Alternatively, check out the options we have available on our site qlc.com.mt